General 08 September 2021
Latest Blog by Fatima, a refugee from Syria currently living in Falkirk.
This month's Hippodrome blog is a guest entry by Fatima, a refugee from Syria currently living in Falkirk.   The local charity – Friends of Scottish Settlers – put me in touch with Fatima who attended one of our Hippodrome screenings of BAFTA-nominated Limbo (2020).  Fatima's mother tongue is Arabic but she has written this blog in English.
Director Ben Sharrock's critically adored film is a wry, funny and poignant cross-cultural satire that subtly sews together the hardship and hope of the refugee experience.  Set on a fictional remote Scottish island, it follows a group of new arrivals as they await the results of their asylum claims.  Limbo screened at the Hippodrome in August 2021 with a pre-recorded Q&A with Ben Sharrock.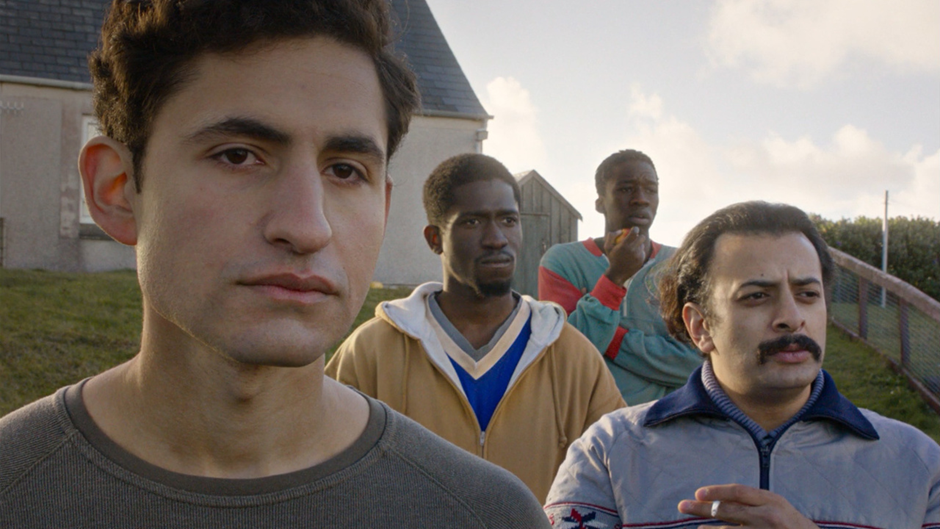 "I am a Syrian woman. I came to Scotland about four years ago. A refugee with my family because of the war that destroyed my country.
I am a movie lover. I am also interested in cinema and new movies, especially adventure movies. Sometimes I watch action movies with my husband, but I prefer adventure movies and comedies. Some friends invited me to go to the Hippodrome to watch Limbo. I welcomed the idea as it was the first time, I had seen a movie in a cinema in Scotland.
From the moment I walked through the gate the people I met were so kind and wonderful. It is like walking into a close friend's house. The Hippodrome is a gateway to another world. I became a part of the movie.
My feelings varied when I watched the movie, as there are some scenes that make me laugh and some that make me cry. At the same time, I was happy because I felt Limbo highlights a crucial point which is the suffering of asylum seekers between their attempt to search for a better future and their escape from a difficult reality that they cannot change. In my opinion Limbo showed a key point in the life of asylum seekers, which is the difficulties they face despite leaving their country and entering the country of asylum.
The film showed this suffering through the four main characters, those who were looking forward to fulfilling their dreams and starting over again. Omar, who was stuck between his past and his dream of becoming a famous musician. He felt remorse for leaving his family and his country controlling him and preventing him from achieving his dream, in addition to waiting on a remote island for the approval of his asylum claim.
I was waiting impatiently for Omar to overcome all these difficulties and to obtain approval of his asylum claim, but that did not happen. From my point of view, the end remained pending as is the case with many asylum seekers who are still waiting for their fate to be determined. For me, the film was wonderful, but perhaps if the cases covered by it were more than that, it would be more comprehensive so that a clear picture of the suffering of asylum seekers would come to the viewer in a clearer way, such as highlighting the difficulties faced by people who have obtained the approval of their asylum application, and others are looking for a way to reach the country of asylum.
The movie was so honest and real that it reminded me of myself when I came to Scotland. I used to feel lost. I was living in a neighboring country but travelling to Scotland was an irreversible parting for me. But when I met friendly people and started studying and living there my life changed drastically, that is why I was waiting for Omar to get a chance to live a normal life because it would be a cure for him. I really liked my first experience and would love to repeat it again and again.
Thank you Hippodrome for this unique experience."