HippFest on Tour
HippFest regularly commissions new music to accompany silent films in our festival programme and for touring. If you are interested in arranging a presentation of one of our HippFest commissions please contact us: hippfest@falkirk.gov.uk.
Journey to the Isles: Marjory Kennedy-Fraser 
A new Commission for 2022, this special performance travelled to seven venues across Scotland. Joining audiences on this enchanting journey, were acclaimed live performers Marion Kenny, one of Scotland's leading storytellers, musician and multi-instrumentalist, and award-winning musician, singer and songwriter Mairi Campbell. 
Marjory Kennedy-Fraser began collecting Hebridean songs in 1905, fired by a desire to preserve the musical riches of the islands' people. Two disarming films, made by Kennedy-Fraser herself, provide a snapshot of her work and the culture of the people she devoted her life to studying. Weaving together words, music and song alongside Kennedy-Fraser's enchanting films, Marion and Mairi conjure the sounds and landscapes captured by this key figure of Scotland's Celtic Revival.
This tour was supported by the BFI Film Audience Network with National Lottery funding as part of CURIOUS.
Image credit: Kat Gollock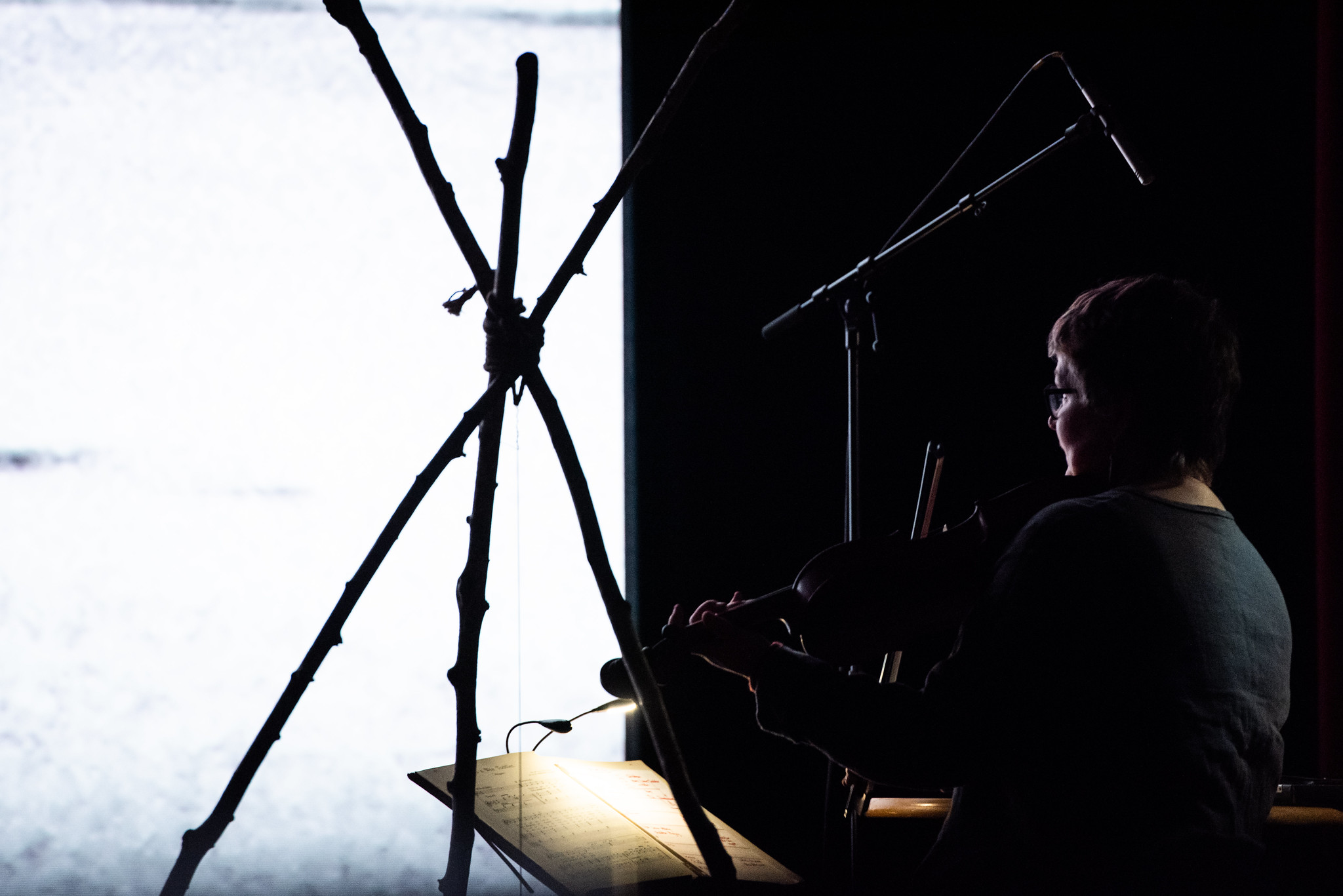 See the short trailer below to hear from the performers on the process of working together on Journey to the Isles: Marjory Kennedy-Fraser, including composing and arranging the musical accompaniment, experimenting with elemental sounds and instruments, and delving deeper into this remarkable woman's history.
Video produced by Strange Boat
This Commission was supported by the Year of Stories 2022 Community Stories Fund. This fund was delivered in partnership between VisitScotland and Museums Galleries Scotland with support from The National Lottery Heritage Fund thanks to National Lottery players. Screening material courtesy of National Library of Scotland Moving Image Archive.