Taste of Silents 2021 (Sep-Oct)


Did you make it along on Saturday to our Taste of Silents screening? If so, please take 5/6 mins to fill out our survey below - we always appreciate your feedback! Thank you and hope to see you again soon. https://www.surveymonkey.co.uk/r/L82SBDM


The Hippodrome Silent Film Festival's fourth Taste of Silents programme is now on sale. 
A Taste of Silents is a chance for everyone new to silent film to give it a try and, for those who are already fans, to enjoy our latest season of rich, immersive and captivating silent films with live music, presented in Scotland's oldest cinema, the Hippodrome in Bo'ness.
ALL our pre-screening introductions are supported by BSL and are summarised on screen. There will be a BSL interpreter present in the foyer to answer any questions customers may have, and provide support for buying tickets and drinks. If you have any queries, please contact hello@falkirkcommunitytrust.org or call 01324 506850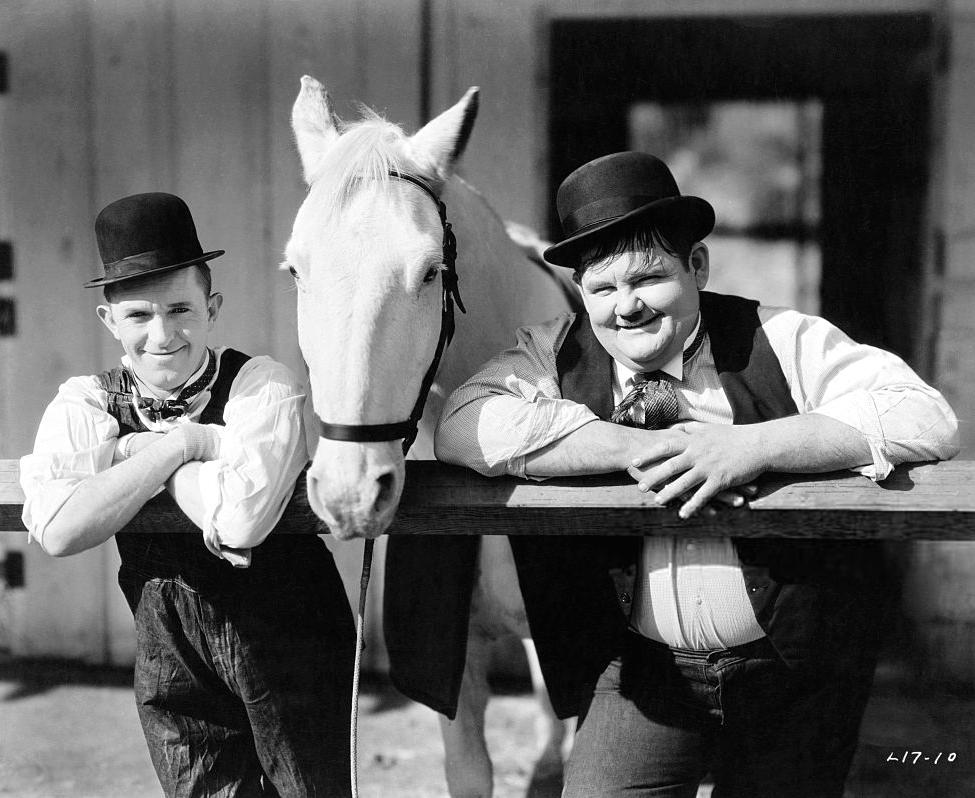 SAT 11 SEP
Easy Street & Wrong Again  double-bill

If the Scottish Government guidelines on social distancing are further relaxed we will release more tickets for sale accordingly.  The First Minister is due to give her announcement on August 3 on what changes will be made from August 9. Ticket information will be updated here and on our social media channels **
With live accompaniment by Neil Brand (piano)
Sat 11 Sep 19:30 | £10 | £8 conc. | £4.50 (16-25 years)
 Our HippFest Taste of Silents season begins with two short comedy films - Easy Street a Charlie Chaplin all-time family-favourite about a reformed tramp who becomes a police constable and is assigned to rough and tumble Easy Street to deal with Eric the Tough - a huge thug who dominates the lives of everyone there.  Followed by Wrong Again a Laurel and Hardy classic where our favourite comedy duo are given jobs as stable hands and are put in charge of a thoroughbred horse named 'Blue Boy' – confusion and hilarity ensues when the two mistake the horse for a missing painting of the same name, and go in pursuit of a $5,000 reward.
Performing Live: Neil Brand (piano)
Dir. Charlie Chaplin | USA | 1917 | N/C U | 24mins
Dir. Leo McCarey | USA |  1929 | N/C U | 20mins
Screening material courtesy of Lobster Films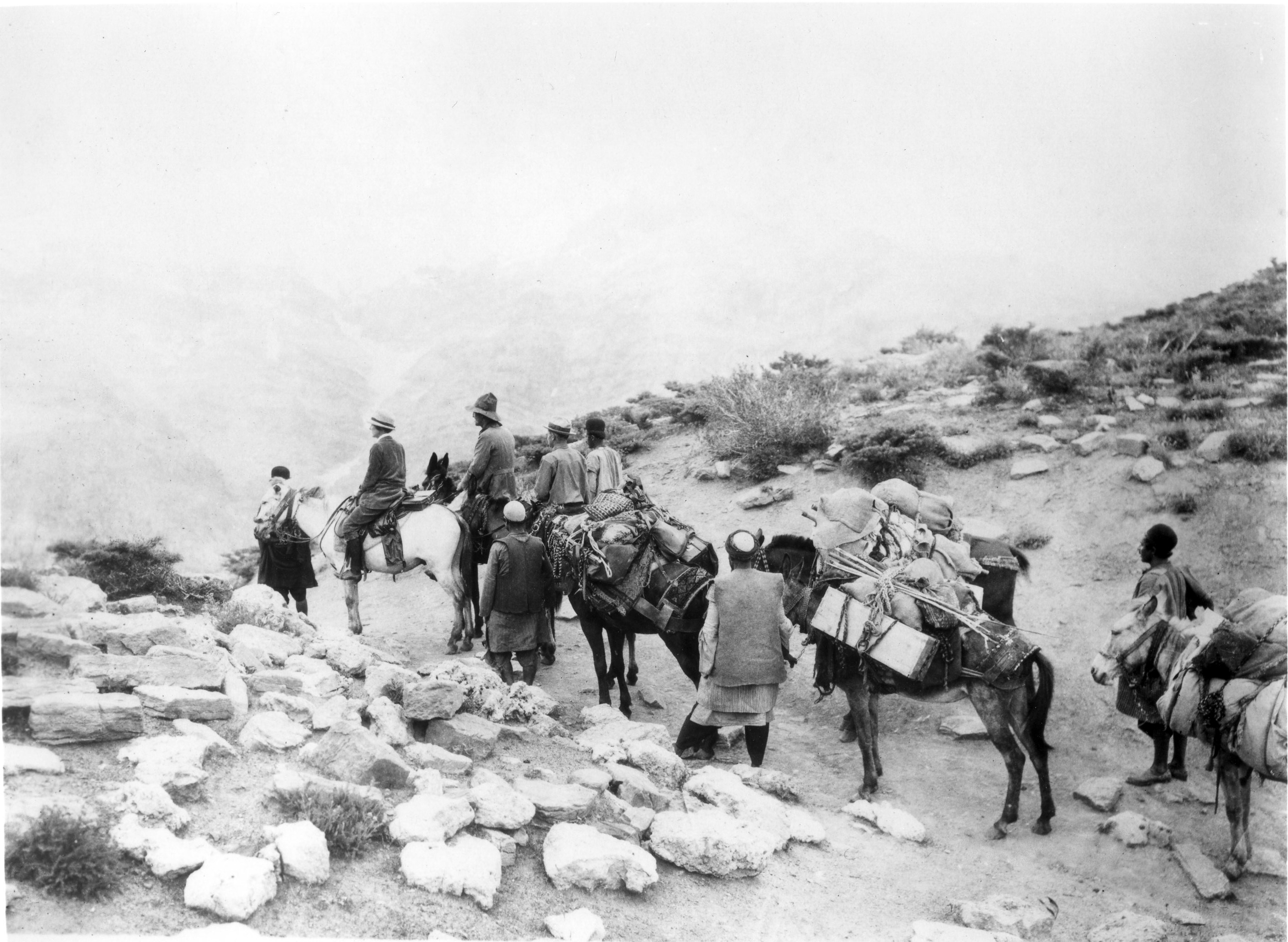 SAT 25 SEP 15:30
GRASS: A Nation's Battle for Life  
With live accompaniment by Mike Nolan (piano)
Sat 25 Sep 15:30 | £10 | £8 conc. | £4.50 (16-25 years)
 A spectacular ethnographic record, reprised due to popular demand after its rapturous reception earlier this year as part of HippFest online and in 2019 by all those fortunate enough to attend the Festival's community screening at the Barony Theatre in Bo'ness.
This film was intended for the lecture circuit but was snapped up by Paramount for theatrical distribution on the strength of its powerful dramatic punch. It's easy to see how the character of Denham in King Kong was modelled after the adventurer Cooper, whose daredevil real-life exploits were the stuff of Hollywood adventure films.
A highlight for most people at HippFest online this is your chance to experience live the subjects' near-mythic odyssey, the staggering beauty of the scenery, and the endearing moments of intimacy and warmth, all heightened by Mike Nolan's extraordinary accompaniment.
Performing Live: Mike Nolan (piano)
Dir. Merian C. Cooper and Ernest B. Schoedsack I US I 1925 | N/C U | 1h 3m
Screening material courtesy of Milestone Films and Kino Lorber
BOOK TICKETS   ** GRASS / EPIC OF EVEREST ticket deal  – enjoy both screenings for just £15 | £12 conc. **
SAT 25 SEP 19:30
The Epic of Everest
With live accompaniment by Stephen Horne (piano, accordion, flute)
Sat 25 Sep 19:30 | £10 | £8 conc. | £4.50 (16-25 years)
 A remarkable film and official film record of the legendary Everest expedition of 1924.  This stunning restoration shows the third attempt to climb Everest which culminated in the deaths of two of the finest climbers of their generation, George Mallory and Andrew Irvine, and sparked an on-going debate over whether or not they did indeed reach the summit.
Filming in brutally harsh conditions with a hand-cranked camera, Captain John Noel captured images of breath-taking beauty and considerable historic significance. The film is also among the earliest filmed records of life in Tibet and features sequences at Phari Dzong (Pagri), Shekar Dzong (Xegar) and Rongbuk monastery. But what resonates so deeply is Noel's ability to frame the vulnerability, isolation and courage of people persevering in one of the world's harshest landscapes.
Performing Live: Stephen Horne (piano, accordion, flute)
A film by Captain John Noel | UK | (1924) | N/C U | 85mins
Screening material courtesy of the BFI National Archive
BOOK TICKETS ** GRASS / EPIC OF EVEREST ticket deal  – enjoy both screenings for just £15 | £12 conc. **
WED 22 SEP 20:00-20:45 (UTC+1)

THE EPIC OF EVEREST (1924) Discussion and Q&A ONLINE

** DETAILS OF HOW TO JOIN THE ONLINE DISCUSSION WILL BE EMAILED TO ALL TICKET HOLDERS 48 HOURS BEFORE THE EVENT STARTS. THE DISCUSSION WILL BE HOSTED ON ZOOM, AND ALSO AVAILABLE ON FACEBOOK LIVE. **
Discover more about the restoration of this extraordinary documentary film created using a hand-cranked camera and filmed by Captain John Noel in treacherous conditions. Participants include Bryony Dixon Curator, British Film Institute National Archive and musician Stephen Horne who will be performing live at the Hippodrome on Saturday night (25 Sep 19:30).  Discussion chaired by Alison Strauss (Hippodrome programmer / HippFest Director). 
Live BSL interpretation and captioning provided.  There will be opportunity for audience questions.
SAT 16 OCT
Chicago
With live accompaniment by John Sweeney (piano)
Sat 16 Oct 19:30 | £10 | £8 conc. | £4.50 (16-25 years)
Seventy-five years before Bob Fosse's Oscar-winning musical version of Maurine Watkins' successful stage play, Cecil B. DeMille's production company made this saucy silent film version. Phyllis Haver is hugely entertaining as the brazen Roxie Hart "Chicago's most beautiful murderess"– a woman so pathologically shallow she sees notoriety for a murder rap as an opportunity to secure her fortune. Egged on by her crooked lawyer ("they'll be naming babies after you") Roxie neglects her long-suffering loyal husband and sets about milking her celebrity status for all she's worth. The sequence in the prison is an absolute delight–particularly the rivalry between Roxie and fellow-murderess Velma (played by DeMille's mistress), as are the climactic courtroom scenes.
A cracking, satire on fame and the media, this fun-filled tale of adultery, murder and sin (so sinful that DeMille–known for his Biblical epics–was at pains to keep his name off the credits) is as fresh and relevant as ever.
First screened at HippFest 2017.
Performing Live: John Sweeney (piano)
Dir. Frank Urson & Cecil B. DeMille | USA | (1927) | N/C U | 118mins
With: Phyllis Haveer, Victor Varconi, Virginia Bradford
Screening material courtesy of Flicker Alley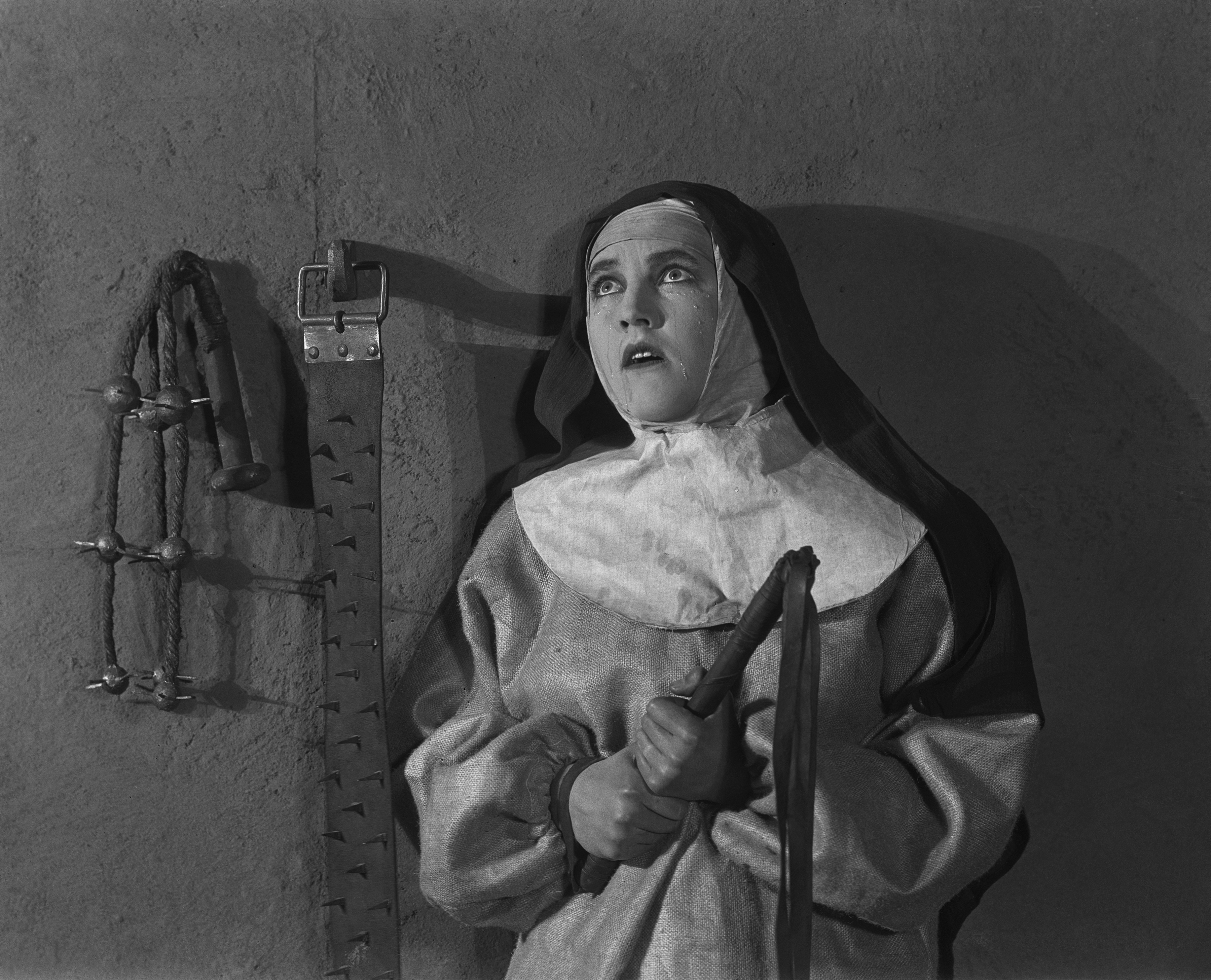 SUN 31 OCT
Häxan
With live accompaniment by Jane Gardner (piano) and Hazel Morrison (percussion)
Sun 31 Oct 19:30 | £10 | £8 conc. | £4.50 (16-25 years)
An enthralling mix of documentary and fiction, this early horror film explores the history of witchcraft from its earliest days through to present (in this case 1922 when the film was first released). It shows representations of evil in a variety of ancient and medieval artworks, offers vignettes illustrating a number of superstitious practices, demonology and satanism, and presents a spine-chilling narrative about the persecution of a woman accused of witchcraft.
Performing Live: Jane Gardner (piano) and Hazel Morrison (percussion)
Dir. Benjamin Christensen | Sweden | (1922) | N/C 15 | 122mins | Danish with English intertitles
With: Benjamin Christensen, Elisabeth Christensend and Maren Pedersen
Screening material courtesy of Svensk Filmindustri